Doritos Speedy Nachos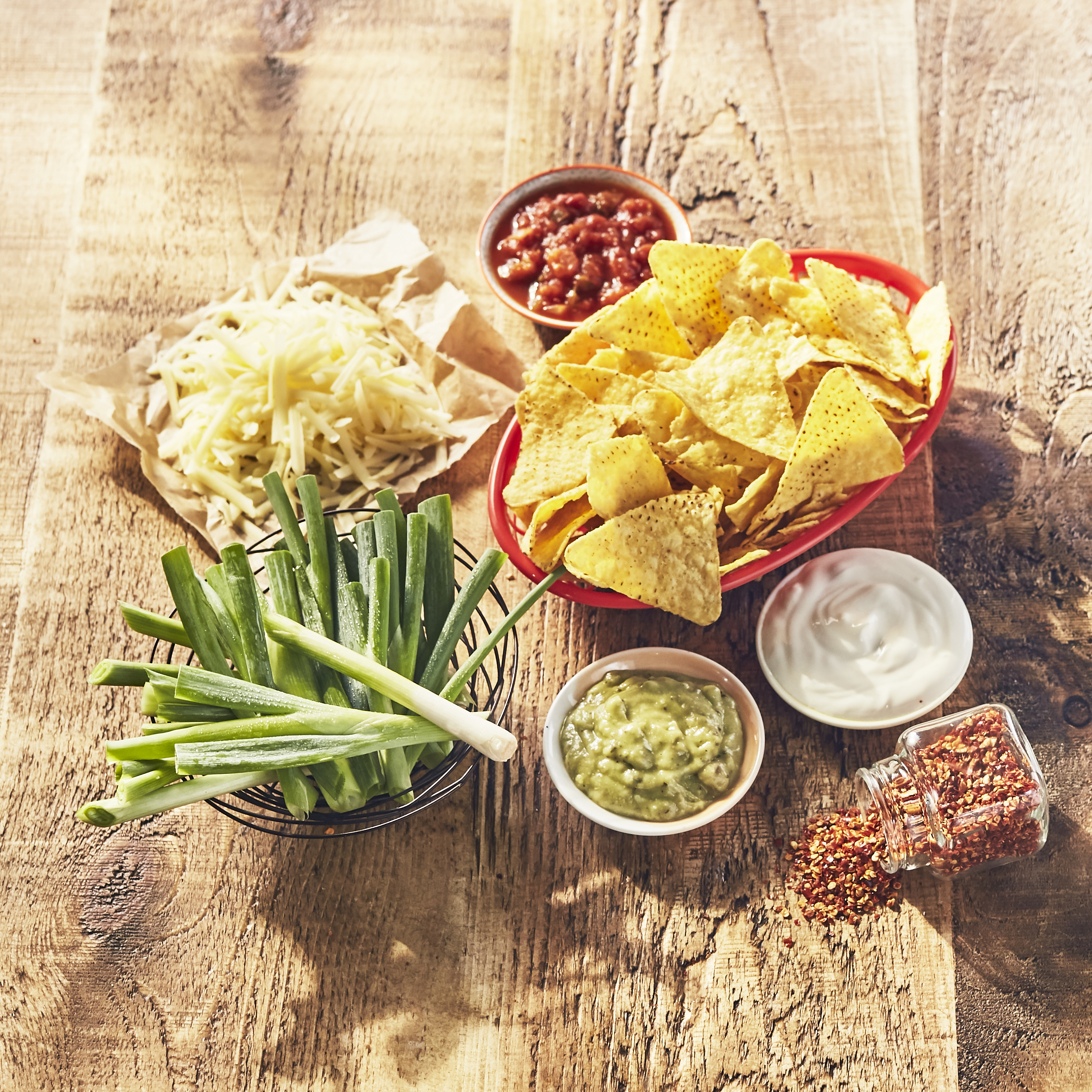 Serves3 Prepare5 mins Cooks3 mins
Want something all your family and friends will enjoy? Try our fully loaded nachos for a crunchy, tangy and flavour packed experience! We'll take extra cheese please.
Doritos Speedy Nachos
Ingredients
175g packet plain Doritos
Jar of Doritos salsa dip
Jar of Doritos sour cream
Jar of Doritos guacamole
Bowl of shredded cheese
Chilli flakes
1 chopped spring onion/li>
Method
1. Line a sheet of foil in a large cooking dish.
2. Poor Doritos into a bowl.
3. Pour Salsa, sour cream and guacamole evenly over the bowl of Doritos
4. Sprinkle the chopped spring onion and chilli flakes over Doritos and Sauce.
5. Then spread the grated cheese over.
6. Finally cover the contents with foil and place on the BBQ / Grill for 5-10mins.
You can view our Doritos Speedy Nachos recipe video here
Tips
Why not layer up your nachos by pouring have the Doritos in the bowl first and adding half of the sauces, cheese and onion and then repeating.