Dairylea Beef Burgers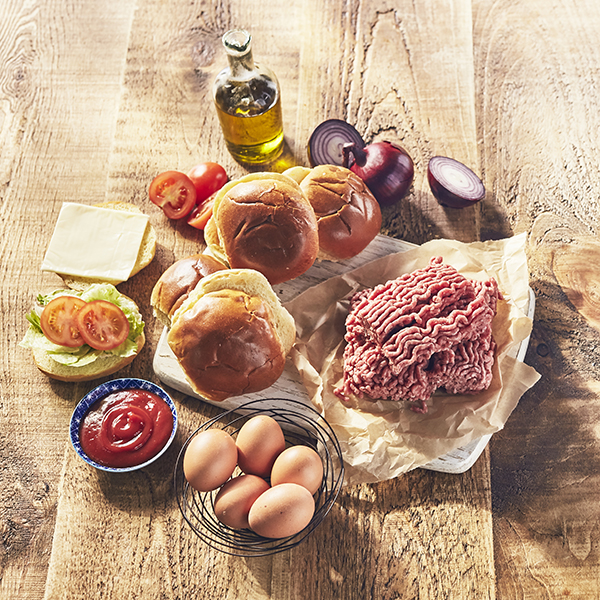 Serves4 Prepare15 Mins Cooks13 mins
Dairylea Burger
Ingredients
4 Burger buns
1 egg
1 small chopped onion
1 tbsp vegetable oil
1 large tomato, chopped
Dairylea cheese slices
500g beef mince
Method
1.Tip 500g beef mince into a bowl with 1 diced onion and 1 egg then mix.
2.Divide the mixture in to four equal balls with slightly wet hands.
3.In the palm of your hand press patties down to flatten (3cm thickness).
4.Cover and leave in the fridge for around 30 minutes..
5.Cook on the bbq/grill for around 10-12 minutes turning over half way.
6.Place a slice of Dairylea cheese on the patties for around 30 seconds before serving up in buns and garnish as required.
You can view our Dairylea Burger recipe video here