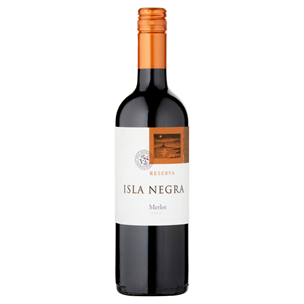 Taste
Juicy, medium bodied with notes of cherry and dark chocolate.
Smell
Cherries, blackberries, ripe plums and a touch of chocolate.
Colour
Vivid ruby red colour.
Alcohol
12.5%
Country
Chile
This full flavoured, medium bodied Chilean red is the perfect partner for this month's Meal Deal solution. The dark fruit flavours compliment our Pork Loin Steaks served on a plate of white potatoes and green peas.