UFIT: Flavourful, Protein-Packed Puddings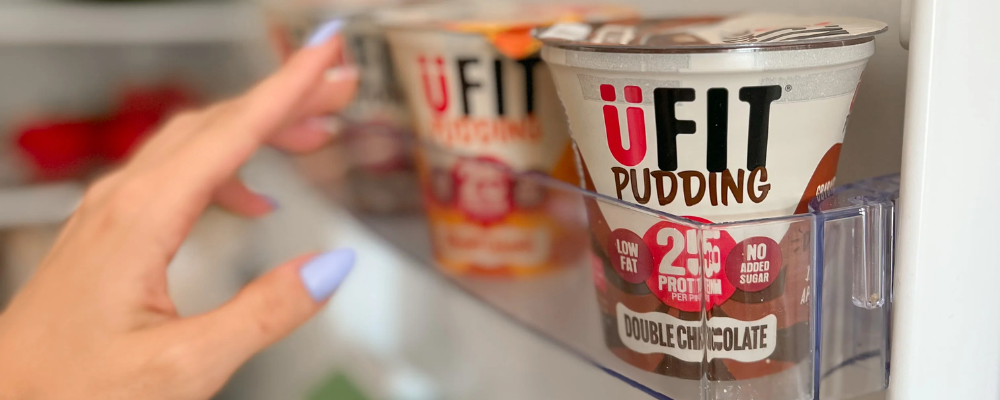 A pudding that's delicious but still full of goodness? Yes please!

With 25g of protein packed into each pot, UFIT pudding can be enjoyed free of guilt! It's low in fat and has no added sugar… just added tastiness! It'll be hard to decide which flavour to try first, as UFIT offer both Creamy Caramel and Double Chocolate pots. Equally as mouthwatering as one another, both flavours are now available at your nearest Costcutter. What are you waiting for? Treat yourself!

Being only 189 calories, the Double Chocolate flavour is great to have as a guilt-free post-gym reward! Or are you looking for a more exciting way to add protein to your diet? Either way, this pudding that's bursting with a strong chocolate flavour is the perfect snack for you.

Looking for a fix to satisfy your sweet tooth? If you opt for the Creamy Caramel flavour, you will not be disappointed. This high-protein snack is ideal for those living an active lifestyle, who need a snack on the go. So, grab a spoon and enjoy the creaminess of this delightfully smooth pudding. At only 184 calories, it's a no-brainer!

So, what's your flavour of choice?

Run (don't walk) to your nearest Costcutter store to stock up on these high-protein desserts! Find us with our store finder.