Top 5 Whiskies For Father's Day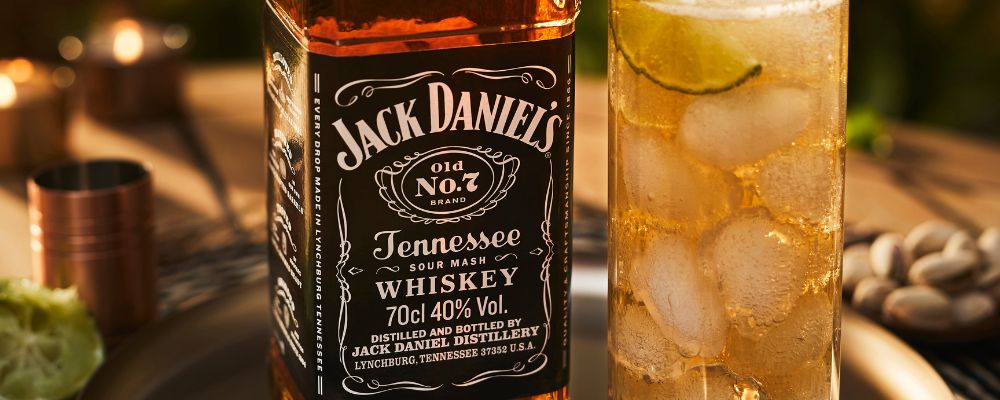 Trying to decide on the perfect gift in time for Father's Day? If your dad's a whisky lover, it's the perfect occasion to treat him to a celebratory bottle that will make his day. Choosing the right whisky can be tricky, especially if your father knows what he likes. So, below is a list of five specially chosen whiskies that range in style and flavour, meaning there's a perfect choice for every father, without burning a huge hole in your pocket. Have a glass with him (if he's up to sharing!), whether neat, on ice, or in a cocktail to make his day that little extra special.

After choosing the whisky most ideal for your Father's Day gift, make sure to head to your nearest Costcutter store to check out the best deals.

1. Johnnie Walker
Show your love on Father's Day with a bottle of Blended Scotch Whisky. Johnnie Walker's core range of whisky is an ideal choice, from its well-balanced flavours of black pepper and cinnamon in the Red Label edition, to a sweeter flavour of toffee and fruit in the Black Label edition. Johnnie Walker has a Label specially made for all tastebuds. Whether your father wants to enjoy a refreshing glass of whiskey on a warm evening with friends, or a rewarding glass after a busy day, Johnnie Walker is a chosen classic.

2. Jack Daniel's
Gift your father something extra special this Father's Day, choosing from Jack Daniel's Tennessee Whiskey collection. From the classic and original Jack Daniel's Old No.7, with a sweet but oaky taste, to the warm Tennessee Fire, with a spicy cinnamon kick, there's something for everyone to enjoy.
The sophisticated Gentleman Jack is exceptionally smooth too, ready to be enjoyed neat by your dad in his favourite drinking glass. Then the Tennessee Apple is bold and sweet, ready to be the chosen spirit in your father's cocktails this summer. However he likes to savour his whiskey in his downtime, Jack Daniel's offers a flavour for every occasion… and for every father.

3. Whyte & Mackay
Send the right message with an award-winning bottle of Whyte & Mackay this Father's Day. With its rich taste and smooth consistency, it could be the right Scotch Whisky for your father. From its sweet scent, with hints of honey and caramel, to the exhilarating flavours of tropical fruits and liquorice, it's a strong drink for a whisky-loving man. Whether enjoyed over ice or neat, Whyte & Mackay is a great choice.

4. Jura
Jura has a great collection of whiskies to choose from, all lively Single Malt Scotch whiskies that thrive on their character and quality. The perfect way to begin your father's Jura journey is with… Jura Journey. It's a welcoming malt, with its strong amber colour and powerful flavours. Vanilla, pear and toffee… all sweet flavours that reach the palate with this characterful whisky.

5. Southern Comfort
Allow your dad to get comfortable on Father's Day with a glass of the classic American Whiskey, Southern Comfort. Described as a satisfyingly smooth drink, this whiskey has a unique taste that encourages the pouring of a second glass. Southern Comfort Original is a whiskey flavoured liqueur that can be enjoyed in any way your father would like, making it the ideal gift for a man who appreciates an alcoholic beverage.

For a valuable, yet great value, gift for Father's Day, visit your nearest local store with our store finder here.

Please drink responsibly.