Top 5 Food & Drinks For Tennis Season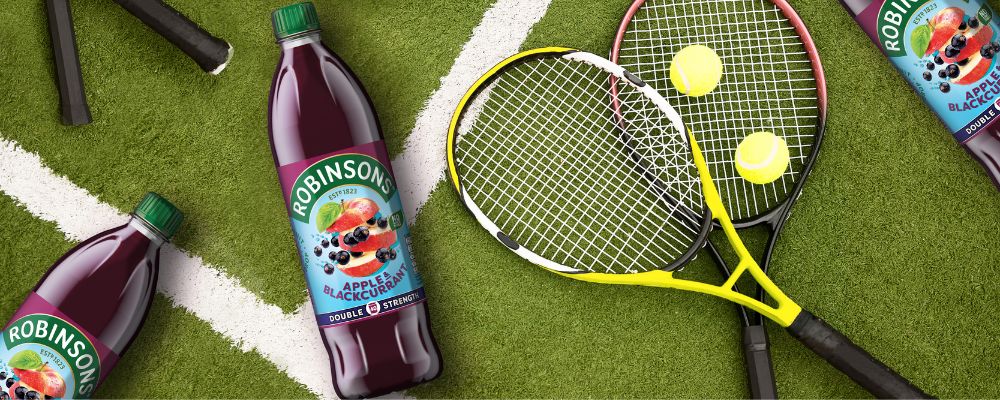 As a well-loved and respectable sport, tennis holds a special place in a lot of our nation's hearts, especially when summer comes around and tennis season truly begins! But of course, it's not just about playing the sport, it's about the whole atmosphere created and the food & drinks that can be enjoyed in between and after matches! Here are our top 5 recommendations of food & drink that will keep sporting traditions alive this summer.

Don't forget, your nearest Costcutter store is here to help you prepare for the tennis matches you'll be playing during this sunny season.

1. Pimm's
A nice glass of Pimm's is a lovely, refreshing drink to enjoy this summer after a tiring game of tennis! So, why not make yourself the famous British cocktail made from Pimm's, lemonade and fruit? Immerse yourself in British traditions whilst sipping on this alcoholic concoction, perfect for feeling like a true tennis fan.

2. Strawberries & Cream
It's that time of year again! Welcome the arrival of the tennis season by dishing out tasty strawberries & cream, the dish that is easy to make and enjoyed by all before or after a tennis game! Being a signature snack, this fruit dish has become an iconic delicacy that satisfies your sweet tooth. So don't forget to grab your in-season strawberries and Elmlea cream when you do your shopping.

3. Robinson's & Evian
Robinson's is perfect if you're wanting a refreshing drink to enjoy during a tennis game! Dilute your chosen flavour of Robinson's with water and stay hydrated this summer. This fruity squash has an array of vibrant flavours ready for you to choose and enjoy. Don't forget to add ice! Or grab a bottle of Evian to quench your thirst in the middle of a tennis game.

4. Funkin Cocktails
Grab yourself some 'ready to drink' (and easy to enjoy) cocktail cans to save you the fuss of making your own! From Pina Colada to Espresso Martini, Funkin has every classic cocktail you could want. Sit back, relax with a can, and enjoy as an after-tennis treat in the comfort of your own home. Bursting with flavour, each cocktail is as mouthwatering as the last… perfect for celebrating a victory if you've just won a tennis match.

5. White Claw
Keep refreshed with White Claw! Perfect for drinking during any sporting season, this sparkling drink comes in a range of powerful, fruity flavours. Enjoy a can of Black Cherry hard seltzer after a tennis game you played with friends, or a can of Natural Lime hard seltzer at your tennis-themed family party… there's a flavoured can for every occasion during the tennis season this summer.

Whatever food or drink you fancy, pop down to your local store to stock up before the tennis matches begin! Find your nearest Costcutter using our store finder.

Please drink responsibly.