Grenade Unveils New Oreo Protein Bar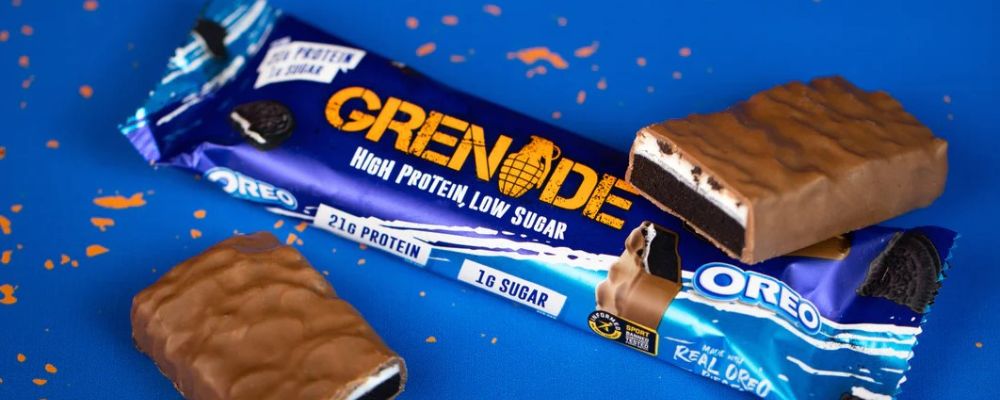 For all you die hard Oreo fans out there have we got a treat for you… the undeniably tasty Grenade protein bars have changed the game with their new Oreo flavour. The protein bar consists of real sugar free pieces of Oreo cookie, a chocolate nougat centre, and the delicious renowned vanilla creme layer - what's not to love!

Adding to how dreamy this new release is, each 60-gram bar only has 1 gram of sugar and a whopping 21 grams of protein, which makes this snack even more guilt free. This indulgent low sugar bar is perfect for enjoying at any time of the day as a delicious snack or a post workout treat! Don't get us wrong this is a protein bar, but it is so tasty that it will satisfy that sweet tooth when you need it most. It will also keep you fuller for longer with its high protein stats. We can't promise you won't want another.

After Grenade partnered with Mondelez back in 2021 there has been much anticipation as to which brand from Mondelez would be first to be introduced into the Carb Killa protein bar range. Oreo is the first bar introduced since the partnership with Grenade and it did not miss the mark in delivering an incredibly tasty fuel packed product. Mondelez have many well renowned brands under their name such as Cadbury, Milka & Maynard's Bassett's which makes consumers wonder will more new bars be in the works soon…

Ready to try this new Grenade product? Visit your local Costcutter store with our store finder here to experience it for yourself.

Image courtesy of Grenade.