Food & Drink Guide: Are You Festival Ready?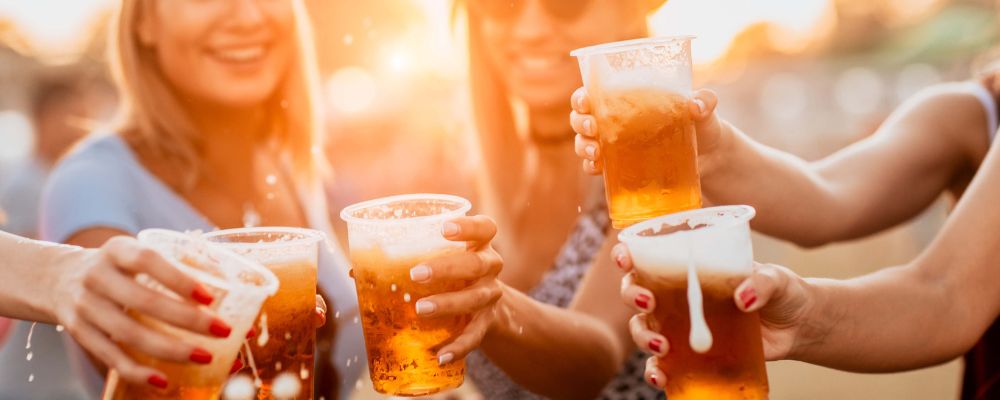 Summer is not only the season of BBQ's in the garden and sunbathing on the beach, but it is the most popular time for music festivals! To make sure you have the best time at any festival, you need to keep your energy high with the right drinks and snacks, to keep you dancing and singing all day long. So, below are suggestions of essential items that you should grab when you head down to your nearest Costcutter.

1. Snacks & Treats
Crisps are an absolute go-to when it comes to travelling! Whether that's journeying to, including a festival, or for when you've reached your destination. Not only can you grab a sharing bag of Sensations or a tube or Pringles for the road there, but don't forget the large multipacks of Walkers you can stock up on. All crisps are ideal for distributing amongst friends at a festival!

If you have more of a sweet tooth, pick from a huge selection of sweets and chocolate on sale at Costcutter. From Swizzels and Maynards Bassetts to Haribo… we have it all. What better way to give yourself a burst of energy before your favourite band performs at your chosen music festival? Or grab your favourite bar or bag of chocolate, whether that's M&M's or Cadbury!

Biscuits and bars are another essential you cannot forget to pop in your basket when shopping. Do you prefer McVitie's BN biscuits or McVitie's club bars? Or how about Belvita biscuits? There's so many to choose from that you'll want to take them all. Choose as many as you want, as you can share with friends.

2. Alcohol
You can't forget your favourite alcoholic beverages for when relaxing by your tent with fellow festival lovers. When you get some time to relax, you'll want to crack open a can, whether it's a refreshing lager or cocktail. Stock up with large multipacks of your favourites, from Budweiser to Heineken to Fosters, we have great deals on them all. Or, if you'd rather opt for a fruitier drink, try Funkin cocktails or Kopparberg cider, all at great prices at your local Costcutter.

3. Soft Drinks
For those who prefer to opt for a non-alcoholic beverage, choose from an array of big brands at Costcutter. How about Lucozade to keep you energized? Or an Innocent smoothie to make sure you are still nourished? Grab a couple share-size bottles of Coke or Fanta too, to enjoy on an evening when taking a break by your tent. Although it can be easy to get carried away enjoying yourself at festivals, remember to stay hydrated! Stock up on Evian water or Volvic flavoured water to take with you, making sure you stay refreshed for the entire festival!

Celebrate summer the right way and make the most of your time at the music festival with the perfect drinks and snacks to keep you going! Visit your nearest Costcutter for the best deals on all your favourites.

Please drink responsibly.