Colour
Clear golden yellow
Tasting notes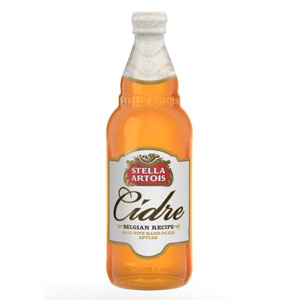 Stella Artois Cidre Apple has a moderate to strong crispy, crunchy red ripe apple flavour. In the background citrus, peachy & apricot notes and delicate woody hints can also be detected.
It has a clean, balanced and crispy character with a moderate to strong well balanced, sweet- sour taste with a pinch of bitterness.
Medium bodied with some astringency and a slight lingering sweet aftertaste.
Alcohol
4.5%
Country
Belgium